Custom Orthotics
Due to the risk of COVID-19, we ask that all patients who are sick, or experiencing symptoms such as fever, trouble breathing, coughing to call to reschedule your appointment at (403) 262-2211, contact your health care provider or local public health authority and follow their advice.
We will continue our Policy for physical distancing regardless of their vaccination status, based on the recommendations from AHS, and ACAC, Masks are Optional. Our priority is making a Safe environment for Staff and Patients.
Do you suffer from foot, ankle, knee, hip or low back pain?
If you answered yes to any one of these, you need to have your feet examined at our office today. We use the latest 3D technology to test your feet and determine the root of the problem. Our orthotics are made in the worlds largest and most technologically advanced lab.
Contact us today to book your complimentary consultation for Custom Orthotics and take the first step to becoming pain free.
We have 2 locations one downtown Calgary and one in the NE of Calgary to serve you.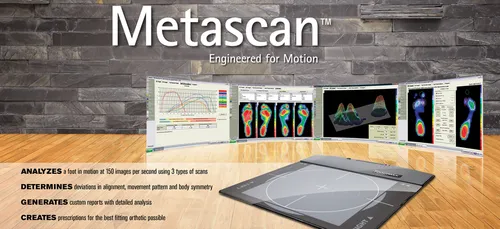 As we do not do Direct billing for Custom Orthotics, in the event that your claim is declined by your insurer/plan administrator, you should understand that you are still responsible for total payment to Bow Valley Chiropractic for any services rendered and/or supplies provided. You are accountable for payment in full of the orthotics, and you should understand that orthotics insoles are non-refundable and not returnable for account credit, as they are custom made for your feet.

By appointment only, we are located in Downtown Calgary, at the +15 of Bow Valley Square 4; or you can find us in the Northeast of Calgary in Falconridge area as well. To book an appointment with your account or to create a new account, you most login to your <Clinic Portal>. If you are a current patient, most likely you already have an account. To gain access to your <Clinic Portal> and be capable to book directly contact us to give you access: [email protected]
---